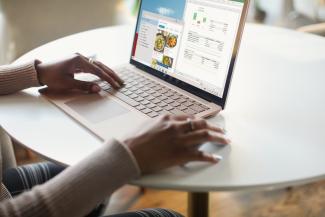 It would be my honor to have you and a guest join me from the comfort of your own home for this Zoom event I am putting on with our partners from First Trust Portfolios. In this event we will be focusing on an economic outlook for the second half of 2021. Many have voiced concerns about legislative risk.  What effect will those changes have on my portfolio? Join us as we address some of these concerns as well as others based on input from the attendees.
Thursday, June 10th
6:30-7:30 PM Eastern
Our main speaker, Andrew Opdyke, will give us an economic update and presentation on what to expect in the economy throughout the rest of 2021 and what it's impact might have on your investment portfolio. Andrew is a Senior Economist at First Trust. He is responsible for analyzing economic indicators, writing economic commentaries and producing articles on the First Trust
Economics Blog. Andrew regularly presents economic commentary to financial professionals, CFA Societies, and Financial Planning Association (FPA) chapters across the United States. Andrew also provides research and analysis to Chief Economist Brian Wesbury, Chief Market Strategist Bob Carey, and First Trust CEO Jim Bowen. Cogent's 2017 Survey of Advisors rated First Trust's thought leadership material as number one for most read and most shared by financial professionals with colleagues or clients.
To help me organize the event and get Zoom information to the right people, please RSVP as soon as you can. You can do so by calling (717) 253-4701 or emailing me at kjwitherow@harvestinvestmentservices.com. A link will be sent beforehand on the day of the event for you and your guest to join me via Zoom. Please provide me with the name and email address of your guest so that a link may be forwarded to them. Expect to see the Zoom link in your email as early as the morning of the event (on the 10th).